September 19th, 2014 at 1:57 pm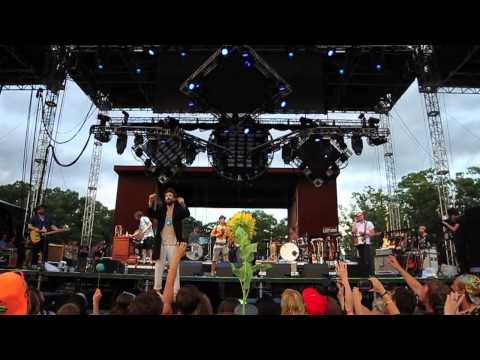 The official Wakarusa post-video contains lots of examples of drone footage, and also people jumping around. We've just learned the new dates for the annual festival, so mark your calendars.
Wakarusa just announced the dates for the 2015 edition of the festival. The annual music festival will take place June 4-7 on Mulberry Mountain, located north of Ozark on Arkansas 23. That comes as little surprise — the festival is usually the first weekend on June, and after several successful years here, fans have come to expect a return to the venue.
From the same production company responsible for Wakarusa comes another announcement — and this one is definitely more of a surprise.
After a one-year hiatus, Thunder on the Mountain will return to the same festival grounds and will take place June 18-21. Organizers promised a return, but no one knew when.
I'm glad to see it return. It provided some giant names in country music in 2013, its first and only year.
Neither lineup has been revealed. Expect to hear who is playing at both sometime near the beginning of the year.