June 30th, 2014 at 11:17 am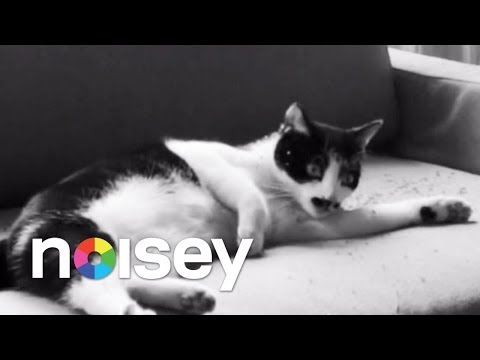 I believe this is the first cat video I've every uploaded to the blog. My contributions to the Internet might have just peaked. This one doubles as a video for Parquet Court's song "Sunbathing Animal."
Say farewell to the first half of the year.
Say hello to these albums, which I consider some of the best from the first half of 2014.
Like I do every year, I'll compile a list of my favorite albums from the year in late December. But the halfway point is a good time to pause and remember what's out there.
What follows is a list of several of the albums I'm enjoying from this year, in no particular order. Some will likely make my best-of list. Some likely will not:
• Parquet Courts' noise pop album "Sunbathing Animal"
• Temples' dreamy psychedelic album "Sun Structures"
• Rosanne Cash's personal rumination album "The River & The Thread"
• Hurray for the Riff Raff's character sketch album "Small Town Heroes" — an aside: This band is scheduled for the upcoming Fayetteville Roots Festival
• Beck's throwback to early Beck album "Morning Phase"
• St. Paul and the Broken Bones' dance friendly neo-soul album "Half the City"
• Strand of Oaks' cathartic rock album "Heal"
• Stephen Malkmus and the Jicks' weird, riff-heavy album "Wig Out at Jagbags"
What's caught your attention so far this year?