February 4th, 2014 at 11:52 am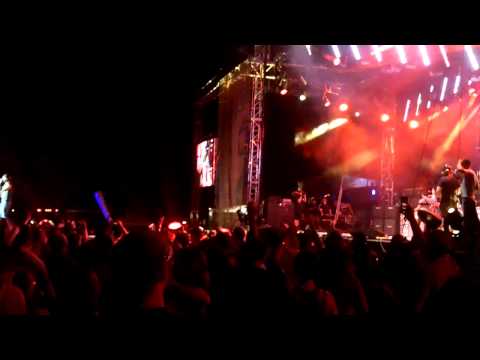 Luke Bryan, singing at the first Thunder on the Mountain country music festival, said many times that "I Don't Want This Night to End." Sadly, Thunder on the Mountain will not take place in 2014.
Yesterday, we shared the good news about Yonder Mountain String Band's Harvest Music Festival — it returns in mid-October.
However, if country music is your thing instead, the news isn't so good.
A companion festival to Wakarusa and Harvest Fest will not take place in 2014 after a promising but weather-addled debut in 2013.
Thunder on the Mountain, which featured headlining sets by country stars Luke Bryan and Toby Keith, will take at least a year off and perhaps more.
According to a Facebook post dated January 9, "We are taking some time off to ensure that the next Thunder on the Mountain is even bigger and better than the first."
No other reason was provided to the hiatus.
I for one hope it resurfaces soon.