December 23rd, 2013 at 11:21 am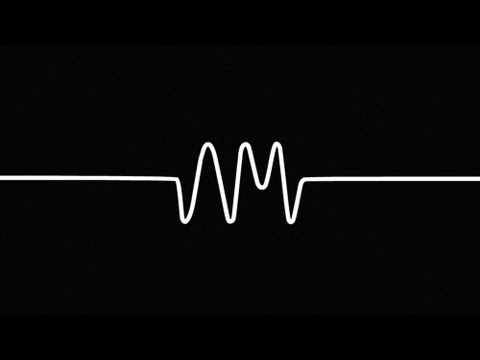 Pardon me while I make some wild guesses about which bands might play Wakarusa in 2014. Above, the Arctic Monkeys play "Do I Wanna Know?" And, yes, I want to know the lineup for the festival.
Every year, Wakarusa officials try to stay quiet about the lineup before they officially release it.
Every year, I try to guess some of the acts we can expect at the four-day festival, which will this year take place from June 5-8 on Mulberry Mountain north of Ozark. We'll learn the first part of the lineup on Jan. 2. We'll learn the second and third parts on Jan. 9 and Jan. 16, respectively.
Guessing what might be on that list is not science — I can promise you I'm right about some of these. I can also promise you something else. These are rumors. RUMORS. I'll be wrong about many, but I'll at least have logic behind them.
So, who might play?
• Online concert resource Pollstar.com lists two acts: Pimps of Joytime and Up Until Now. Consider them locks.
• The app Bandsintown suggests Ben Miller Band will be there. Believe it.
• How about some headliner speculation? Bassnectar is confirmed for Summer Camp festival, and historically several Summer Camp headliners head our way, considering the proximity and timing. Bassnectar makes a lot of sense — he fits the EDM market, and he's been here before but not for a couple years.
• Speaking of Summer Camp, several other bands performing there will likely make the trip to the mountain. Which ones? Umphree's McGee (who has played every Waka, I believe) are a near certainty. Expect The Floozies (who have ties to Pipeline Productions, the production company behind Wakarusa) too.
• Festivals are nothing without big rumors. So, how about the biggest one I've caught on the message boards? Lots of folks believe String Cheese Incident is heading this way. I can't find any particularly strong evidence to support it, but I can't rule it out, either.
• Many bands make the summer festival circuit their touring schedule. Which means that looking at other festivals in proximity to us can be helpful. Unfortunately, the grandaddy of them, Bonnaroo, has yet to announce its lineup. Rumors are circulating there as well. Which now means I'm spreading rumors based on other rumors. But thinking about what may be — kind of like dreaming how you'd spend lottery earnings — is so much fun. Some of the names swirling around that festival are too outrageous to believe even for Bonnaroo, such as Led Zeppelin. Others make more sense. If the Arctic Monkeys and Neutral Milk Hotel are expected to make a stop in Tennessee, why not here? There is a good working list of Bonnaroo rumors going at No Country for New Nashville.
• One other band hinted for Bonnaroo is also a likely candidate. Every year feels like the right year for The Flaming Lips to play Wakarusa. They are from Oklahoma, and they love festivals. It makes SO much sense.
Those are the bulk of the names I'm finding. Anyone know something I don't?