December 18th, 2013 at 11:23 am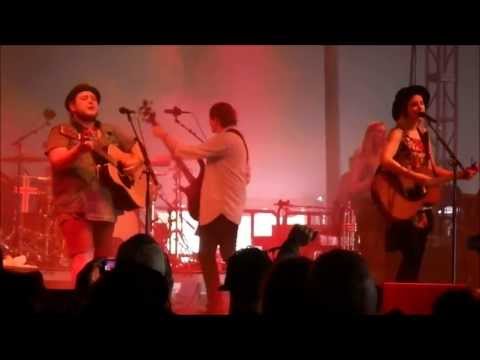 Of Monsters and Men engage in some "Little Talks" at the 2013 edition of Wakarusa. We'll have some 2014 bands to talk about soon.
According to officials with the Wakarusa festival, we'll soon know which bands are heading our way.
The annual music festival, which next year will return to Mulberry Mountain near Ozark from June 5-8, will release this year's lineup in three parts. Officials with the massive festival used a similar technique the past two years.
Parts of the lineup will be announced Jan. 2, Jan. 9 and Jan. 16. The festival's Facebook page will likely be the depository.
Festival director Brett Mosiman tells me the lineup "will create quite a stir."
Any guesses for bands this year? I've got a few, and I'll provide them soon.