July 5th, 2013 at 3:34 pm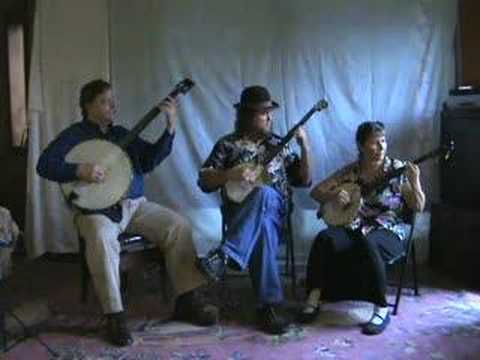 Here's a fine example of a difficult song to play. It's "Russian Rag" as performed by The Old 78′s, featuring Curly Miller on lead banjo.
Curly Miller, an old-time music aficionado and mushroom farmer, died yesterday (July 4) He was 58.
Miller and wife Carole Anne Rose teamed up for several partnerships, including the old-time string band The Old 78′s. Their love of long-forgotten music also led them to serve as the house band for the Fayetteville Traditional Dance Society events at the VA Medical Center in Fayetteville.
Miller and his wife also operated Sweden Creek Farm near Kingston. They supplied shiitake mushrooms to many stores and restaurants in Northwest Arkansas.
I interviewed Miller about a year and a half ago to mark the occasion of The Old 78′s new record, called "The Women Wear No Clothes At All." That interview was my only direct contact with him, but I was struck by his kindness and his passion for music. Here's a link to what I wrote about the album and a sample track from that recording.
R.I.P., Curly.