January 17th, 2013 at 10:03 am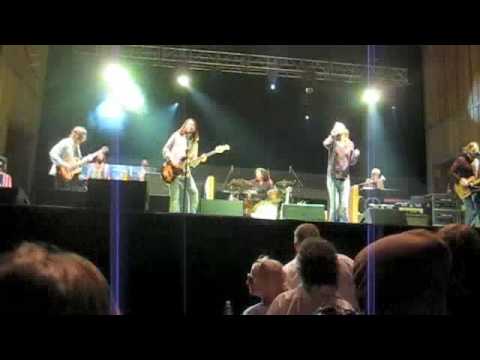 The lineup at Wakarusa might make some "Jealous Again." That's also a song The Black Crowes played at the festival in 2009. They were just announced for this year's lineup. Caution: The above video contains a brief instance of rock star language.
In the hours leading up to the announcement of the third installment of the 2013 lineup for Wakarusa, which takes place May 30 through June 2 near Ozark, festival organizers promised some surprises.
Newly announced bands such as STS9 and The Black Crowes should surprise no one – both are bands that have performed at previous Wakarusas.
But rap icon Snoop Dogg, who recently changed his name to Snoop Lion? I can't say I expected either name on the lineup.
But it's surely enough there, including several other acts: Gogol Bordello, GROUPLOVE, RJD2, Boombox and more.
So, here's how the headliners shape up, listed from the top act down:
STS9
The Black Crowes
Snoop Lion
Gogol Bordello
And so on…
A full list of performers and ticket information can be found through the festival's Facebook page. Tickets are onsale now and will climb in price as the dates of the event near.