August 7th, 2012 at 1:17 pm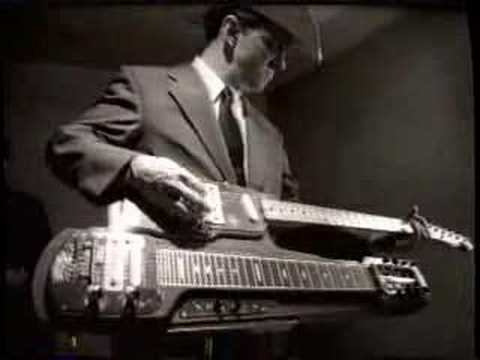 Don't speed on the way to Junior Brown's concert in Tontitown. The "Highway Patrol" might get you.
Aside from chicken + spaghetti dinners, grape ice cream (seriously… have you tried it? It's great) and carnival rides, what does the Tontitown Grape Festival have to offer?
Plenty, especially in the way of music.
The annual festival attracts thousands for the dinners but also provides them with some top notch country and bluegrass musicians, mixing in locals with national talent.
Of particular note are Eden's Edge, an Arkansas trio that is rising through the national country ranks, and Junior Brown, a country musician famous for playing a guit-steel, a custom combination of a guitar and pedal steel instrument.
A schedule for the music offerings is below. If you want to read about Tontitown history, I'd suggest reading Becca Martin-Brown's take, which appeared this morning in What's Up! [Note: Subscriber content.]
Today (Aug. 7)
7 p.m. — Kelly Road
9 p.m. — Eden's Edge
Aug. 8
7 p.m. — L Street Band
9 p.m. — The Lost Trailers
Aug. 9
7 p.m. — Carrieann Roberts
9 p.m. — J.T. Hodges
Aug. 10
7 p.m. — Amanda Cramer
9:30 p.m. — Studio B
Aug. 11
6 p.m. — Kyla Horton
7 p.m. — Riverbilly
9 p.m. — Junior Brown
All of the shows are free. Bring a lawn chair if you'd like.