March 22nd, 2012 at 10:21 am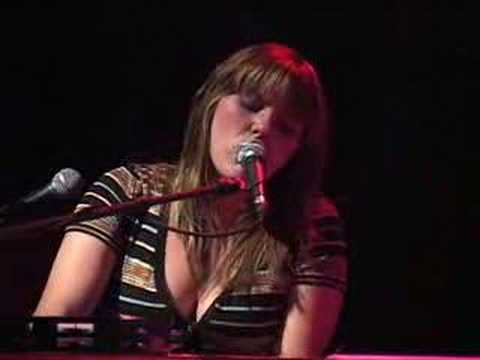 Grace Potter may have become a lot more famous with her recent self-titled release, but there's some fine stuff in the back catalog, too. This one is called "Big White Gate." The gates are about to open at Neumeier's Rib Room, which announced this morning that Grace Potter and the Nocturnals are performing there on May 1.
One thing that can sure perk up a sleepy morning is a good concert announcement, and that's what came across the wire this morning.
Neumeier's Rib Room and Beer Garden announced this morning via Facebook that blues/rock/soul powerhouse Grace Potter and The Nocturnals will return to the Fort Smith club on May 1, a Tuesday. The Nocturnals are visiting as they make their way to the Beale Street Music Festival the following weekend.
The Nocturnals are currently at work with Dan Auerbach of the Black Keys on their fourth studio album, which will be called "The Lion The Beast The Beat."
Tickets go on sale at 9 a.m. Monday (March 26) and range from $29.50-$39.50.