February 8th, 2012 at 9:03 am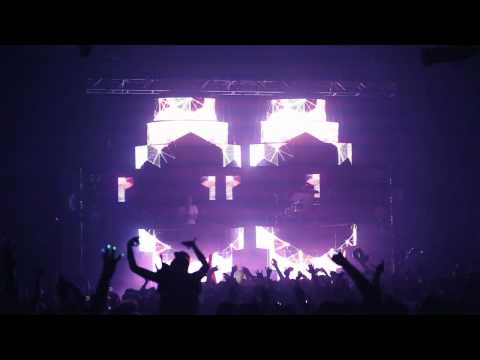 Big Gigantic plays "Beginning of the End" at a New Year's Eve show. Speaking of beginning, the band will be opening the Arkansas Music Pavilion season in April.
A few days ago, we told you that the Arkansas Music Pavilion is moving to the Washington County Fairgrounds from its many-year home at the Northwest Arkansas Mall.
At the same time, we announced one of the bands who will perform at the AMP — Big Gigantic on April 21.
Venue owner Walton Arts Center announced late yesterday more details about the show, including ticket prices. Tickets for the show will be $22 in advance or $27 on the day of the show and are available through the WAC's box office at 443-5600 or online. Tickets go on sale at 9 a.m. Friday (Feb. 10).
Doors open at 7 p.m. Music will start about 9 p.m.