January 24th, 2011 at 10:51 am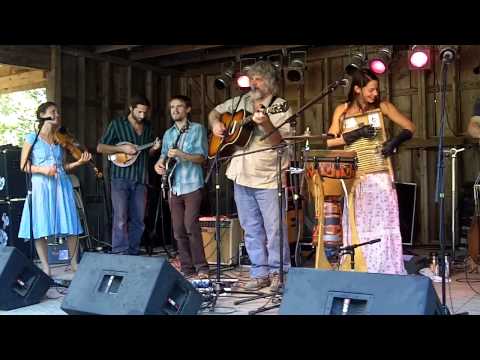 The song above is "Whiskey for Breakfast," as performed by Elephant Revival and guests from Leftover Salmon and Yonder Mountain String Band. Indeed, this is how some folks get nourishment at the festival.
The harvest festival returns, and for a second consecutive year, so does Yonder Mountain String Band.
The second installment of Yonder Mountain String Band's Harvest Music Festival returns to Mulberry Mountain north of Ozark from Oct. 13-16, we were informed late last week. The festival is an extension of the former Mulberry Mountain Harvest Festival.
The festival takes place on the same grounds as Wakarusa, but focuses instead on bluegrass- and folk-oriented bands. At about 8,000 attendees, it's also significantly smaller that Wakarusa, even after doubling in size last year.
Other than the obvious — YMSB — we've heard little about which bands will perform at the festival. We'll update you as information arrives.