December 24th, 2010 at 12:41 pm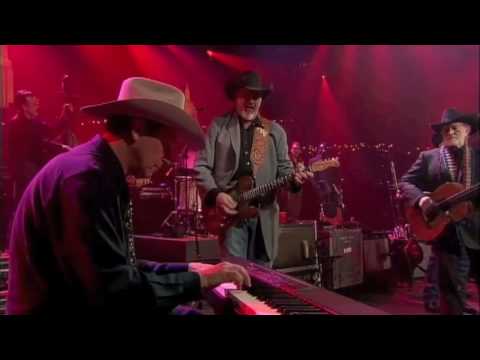 Like Texas swing? Fort Smith brought some through when Asleep at the Wheel, performing here with Willie Nelson, played at Second Street Live.
Today (Dec. 24) in What's Up!, we offered the first of two parts of our picks for the Top 10 entertainment-related stories in Northwest Arkansas that took place during 2010.
This is just a music blog, so we'll stick to that, but some of what we felt was important this year certainly is tied to the live music scene.
If you want to see the first part of the list, which recaps events 6-10, you'll have to go visit What's Up today, and you'll have to have a subscription to do it.
But, we'll tell you here (and in the coming days) about a few of our picks. Coming in at No. 9 is the growth of Fort Smith venue Second Street Live, which opened in February.
Its history runs much deeper, though. Second Street Live started as a house concert series, growing until a new, permanent venue was constructed at 101 N. Second St.
This summer, the organization announced a 24-concert series spanning all genres. At 24 concerts, it doubled the size of the largest previous SSL season.
In September, Second Street Live lost longtime supporter Dick Renko, who had been executive director for several years. The departure happened after he and the organization were unable to reach terms on a new contract.
Renko was replaced by John Pearce.
The concert series continues, and Pearce expects continued growth in 2011.