May 18th, 2010 at 12:53 pm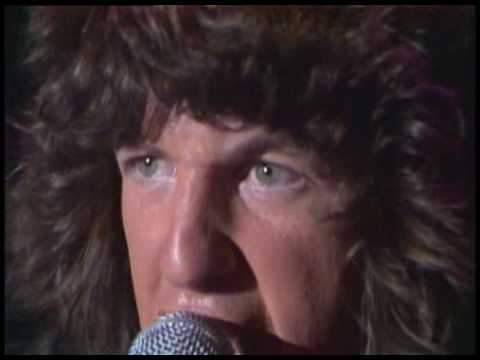 Does Wal-Mart's Rollback pricing make a good fit for "Roll With The Changes?" Maybe. Just maybe. The band is REO Speedwagon, who might be coming to Fayetteville for the Wal-Mart Shareholders' Meeting. Might.
[Update: 3:30 p.m. May 18] After this entry was posted, we received a random, anonymous e-mail from walmart@walmart.com, an e-mail address that doesn't exist, so we're having a hard time verifying this information. However, it says the concerts will be REO Speedwagon and Barenaked Ladies on June 2 and Tim McGraw and Zach Brown Band on June 3. Interestingly, those were some of the names we'd heard before (see below). However, Zach Brown's website indicates he'll be in South Carolina on June 3. Something doesn't match.
This is speculation.
All of it.
Well, some of it.
Thousands of Wal-Mart folks from all around the world will visit Fayetteville for the company's annual shareholders' meeting, and Wal-Mart brings in musicians for the week to entertain everyone.
Last year, they brought Brad Paisley and Sugarland and also brought Chris Daughtry and Foreigner.
Visitors will start arriving in less than two weeks, and we expect there to be a concert that Tuesday night (June 1). Which is really close … and we've not mentioned the artists once. Why?
Because Wal-Mart is notoriously tight-lipped about these shows, that's why. They will not confirm these artists, nor will they release the names of those booked until just a few days before the shows.
But, there's a trick. You can Google the artists who will release albums exclusively with Wal-Mart and it will give you some ideas.
Or, you could have sources within the Wal-Mart organization.
So, this is a slightly informed list, but don't count these as certainties. I've been wrong with this speculation game before, but it's fun to try.
We expect two nights of concerts, with one on Tuesday night (June 1) and another Wednesday (June 2) at Bud Walton Arena on campus (a great concert venue, by the way) in the days that precede the meeting. We also expect that the concerts will be opened to locals — as they have in year's past — after the company's guests are seated.
Again, this is speculation, but he's what we hear and see. Possibilities for this year include REO Speedwagon, the Barenaked Ladies and Tim McGraw, although his concert schedule is tight around that time. Exclusive album deals that Wal-Mart has includes one with Bryan Adams, so he's a possibility. Wal-Mart also has a history of pulling in "American Idol" folks, so it's safe to assume that the winner of the May 26 finale will be here.
None of the performers listed have announced gigs that would conflict with a visit to Arkansas. Some even make sense. The Barenaked Ladies, for instance, have a show in Austin, Texas on May 31 and one in Knoxville, Tenn. on June 3. Wouldn't something in between the two be appropriate?
Also, realize some of these performers will be there for Friday (June 4), which is only for Wal-Mart shareholders.
So, guess away … Think I'm wrong? Think I'm right? Got another idea about who is performing?