June 17th, 2009 at 11:58 am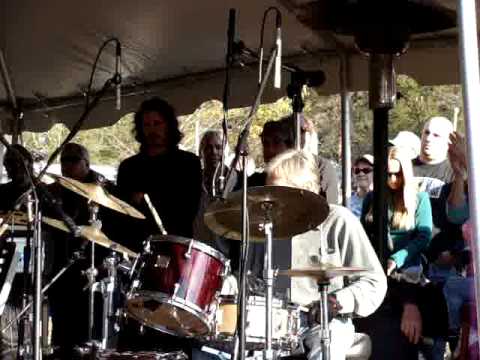 The Levon Helm Band performs "Chest Fever" late last year. Expect this song to be played when the band comes to Fayetteville tonight. As for what else to expect, that's hard to say.
If you haven't got tickets to see Levon Helm tomorrow (June 18) at the Walton Arts Center, well, you're probably out of luck.
The concert is sold out.
Helm, the Arkansas native who rose to fame as a member of The Band, which backed Bob Dylan before finding success of its own, is no stranger to this area.
Among his first breaks was playing for Ronnie Hawkins' backing band, The Hawks, which was a fixture in famed local rockabilly clubs such as the now long gone Rockwood Club on U.S. 71 south of Fayetteville.
In recent years, following a battle with throat cancer, Helm has seen a remarkable career resurgence which can be attributed both to his excellent solo debut, the Grammy-winning "Dirt Farmer" and his Midnight Ramble concerts, the free-for-all concerts he stages at his home near Woodstock, N.Y.
It's his Ramble On The Road tour — featuring a 12-piece band — that will come to the Walton Arts Center tomorrow.
You never know who is going to show up at a Helm concert (think about the guests in the iconic music film "The Last Waltz"), and it got us thinking: Who will be there, and what will Helm play?
Some things we know, some we don't.
Click to "more" link to continue reading about the show and its possibilities, including a pretty juicy rumor.
We'll see you at the show.
So, here is what we know:
• Levon is touring with his band, which includes, among other notable names, guitarist Larry Campbell, who spent years with Bob Dylan. Helm's daughter, Amy Helm, provides backing vocals.
• If he follows previous set lists, Helm will perform songs from his solo record, some from Bob Dylan and several from The Band's catalog. His most recent set lists can be found here and here, if you don't want to be surprised.
Here is what we don't know (and may only be guessing about):
• A press release indicates Helm may debut some of the tracks that have been recorded for his upcoming album, "Electric Dirt." That album is to be released June 30. Below, Helm and crew talk about the making of the new album: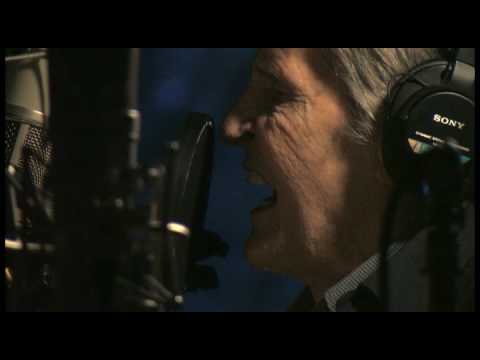 • We've heard, but can't find where we've seen it, that guests will also include locals The Cate Brothers, who have a long association with Helm. The Cates toured with Helm in the late '60s, and he helped The Cates get a national record deal. The Cates also toured with The Band in the '80s when it reformed without Robbie Robertson. Similarly, Northwest Arkansas resident and drummer Terry Cagle, Helm's nephew, will join in on the fun.
• Curiously, Levon Helm's management also sent us a press release — without us asking for any kind of statement — denying that Helm would perform at an after party that will take place at George's Majestic Lounge. It said that Helm is "leaving town for another gig immediately after the show." This is especially curious because, according to Helm's Web site, his next gig listed is June 20, two days after the Fayetteville show. That concert is in Little Rock, and we know full well it doesn't take 48 hours to drive to the state capitol. There is an after-party at George's, and Levon Helm ticket holders will be admitted for free. The concert will feature Earl Cate and Them. We have no idea if Levon Helm will appear. We really don't. But someone in the know has informed us that several of Helm's local friends have booked tables for the after-party. What that means, we're not sure.
• Local songwriter Sarah Hughes performs at a pre-party at George's. Like the post-party, it is free to those with Levon Helm tickets.