October 30th, 2008 at 3:36 pm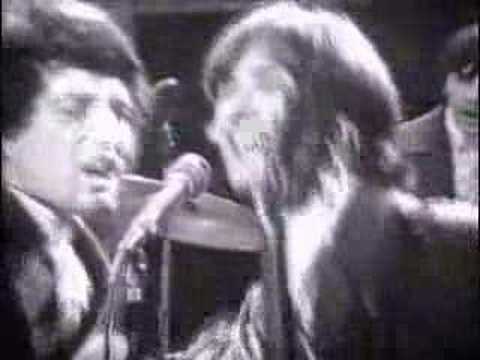 A band somewhat resembling The Kinks, above, will perform at Club Froggy's on Oct. 31.
By now, you've got your costume all ready to go. The pumpkins are carved and sitting on the front porch, scaring little kids.
There's only one question left: Where to party on Halloween?
We've compiled a list for your convenience, and we must say it looks like a frighteningly good time.
There are two ways to get the scoop:
1) Click the 'more' link below to see all the details.
2) Or listen (and subscribe) to the What's Up! podcast, available through iTunes. The link to the podcast can be found here. Or, for non-iTunes users, find a link to the file here.
In addition to providing a run-though of the musical Halloween events, we also chat with Memphis Pencils' guitarist and vocalist Martin Bemberg, whose band will perform at one of the Halloween gigs. The Memphis Pencils will dress up as The Kinks for a show at Club Froggy's, and Bemberg chats about his band's admiration for The Kinks and about the show, which will also include Use Curtis as The Beatles and The Good Fear as Tom Petty.
Bemberg also talks about his band's recent performance at CMJ, a breaking artist festival in New York City.
Happy Halloween. We'll see you at some of the shows, in costume.
Here is what we know is happening. Feel free to comment with additions to this list.
PUNKINHEAD REUNITES Northwest Arkansas funk band Punkinhead, a group that disbanded in the late '90s, will play their first three shows in about 10 years. The group, which toured extensively and recorded two studio albums while together, will perform Oct. 31 at The Green Door, 1404 N. College Ave., and again Nov. 1 at George's Majestic Lounge, 519 W. Dickson St. in Fayetteville. Tickets are $12/Green Door, $15/George's and are available at the venues.
COSTUMES & COVERS Three local bands will dress as rock legends and then play the music of the bands they represent in a concert that takes place on Halloween night at Club Froggy's, 402 W. Dickson St., in Fayetteville. Use Curtis will perform as The Beatles, The Memphis Pencils will perform as The Kinks and The Good Fear will close the night by having all six members of the band dress as Tom Petty while performing music by the classic rock artist. Admission to the concert, which starts at 9 p.m., is $5.
DJ DANCE PARTY The four DJs who will spin Oct. 31 at the Old Post Office, 1 W. Center St., Fayetteville, claim they will play music that would cause the dead to dance. Turntablists Luminfire, Tanner Beam, Beat Bachs and Robe Flax will take turns at the helm of the dance party. Cash prizes will be available for best costume. Doors open at 9 p.m. Admission is $8, or $10 for those without costumes.
COSTUME MADNESS Rock out '80s-style with Boom! Kinetic at Grub's Bar and Grille, 220 N. West Ave. in Fayetteville. In addition to live music, the venue will also host a costume party that will award the winner with $500 in gift certificates to the bar and grill. A prize of $200 will be given to the best-dressed couple and $100 for the runners-up. The event begins at 10 p.m. Admission is $5.
SOUL REVUE Fayetteville native Matt Jones, a rock artist who recently moved to California to perform there, will return to George's Majestic Lounge for a revue of soul music by performers such as Sam Cooke, Stevie Wonder and James Brown. He will also perform some of his rock originals reworked with a soul-music flavor. Four DJs will perform in the lounge area of the venue. Costume contest winners will receive $100 and a pair of tickets to a concert at George's. The second place winner will receive $50. Admission to the show, which takes place beginning at 9 p.m. Oct. 31, is $7.